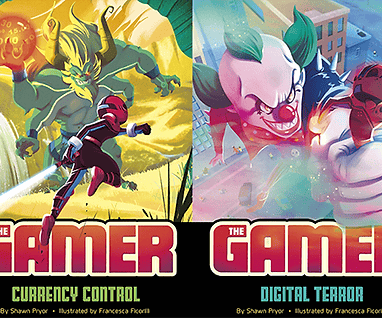 When thirteen-year-old Tyler Morant plays a video game, it's just not for fun. He's battling the world's most games and villains as a hero known as...THE GAMER!
Follow the adventures of The Gamer in this incredible series of hi/lo reader books!
Shawn has written the titles WCMX Daredevil, Sixth Man Surprise, and Batter Power-UP for the Jake Maddox line of graphic novels.
Each Jake Maddox graphic novel is filled with lessons that can motivate kids to be better readers, athletes, and teammates.
JAKE MADDOX GRAPHIC NOVELS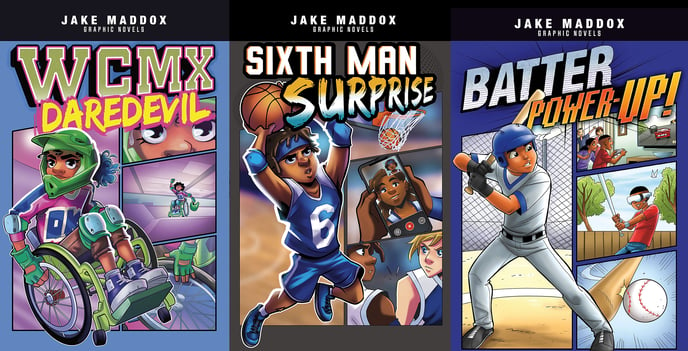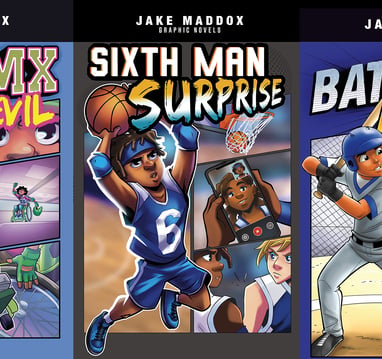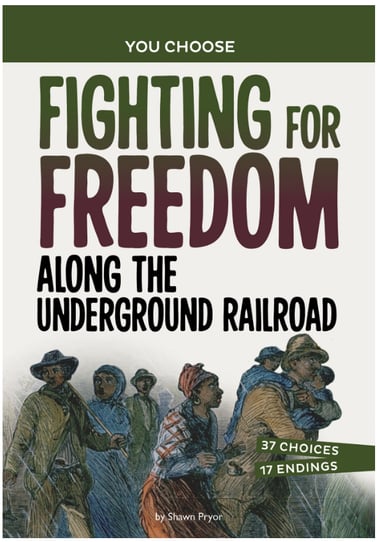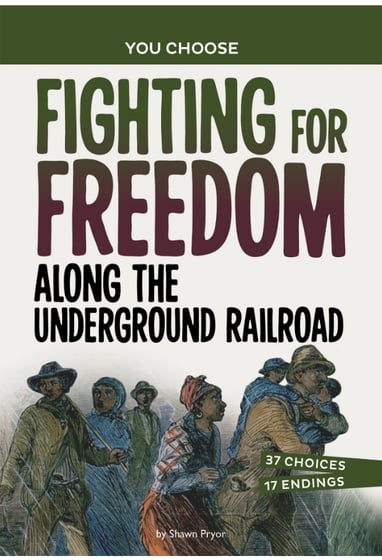 FIGHTING FOR FREEDOM ALONG THE UNDERGROUND RAILROAD (YOU CHOOSE: SEEKING HISTORY)
YOU are fighting for freedom from enslavement for yourself and others during the mid-1800s. Will you escape to freedom? And will you help others escape as part of the Underground Railroad's network of freedom fighters? Step back in time to face the challenges and decisions that real people faced to escape slavery.
With the Green Power Coin finally in her possession, Rita Repulsa must go into the darkest corners of her past to unlock its power. Meanwhile, the Power Rangers work to discover what exactly Rita will do next, but face an unlikely foe who has his origins in Zordon's past, and a fan-favorite minion-turned-hero whose unforgettable redemption arc shaped a generation! After a reality-bending sequence of events, The Mighty Morphin Power Rangers have survived their war with Lord Drakkon—and reality has reset…but has the danger passed? Why don't the Rangers recall the incredible events of the landmark Shattered Grid? The answer sets Jason on a path that will lead to the formation of the mysterious Omega Rangers… and change everything!
Discover the secret history of the Power Rangers in a brand new deluxe hardcover collection, also featuring a brand new short story by Shawn Pryor and George Kambadais!
GO GO POWER RANGERS - BOOK 2: DELUXE HARDCOVER EDITION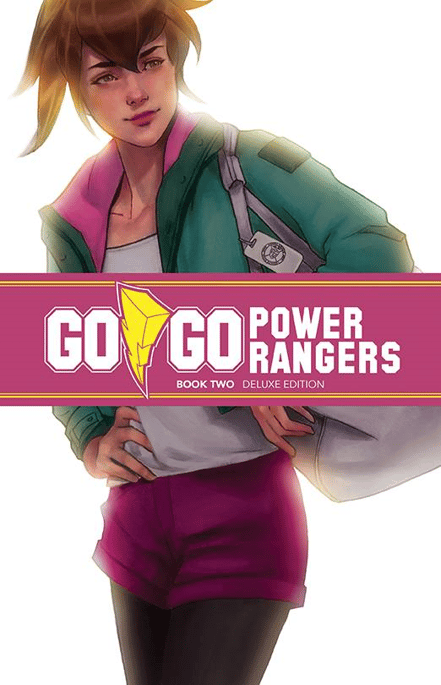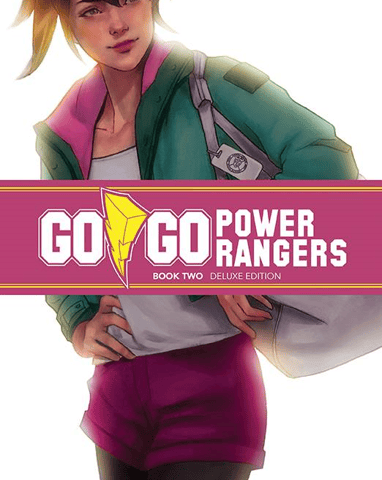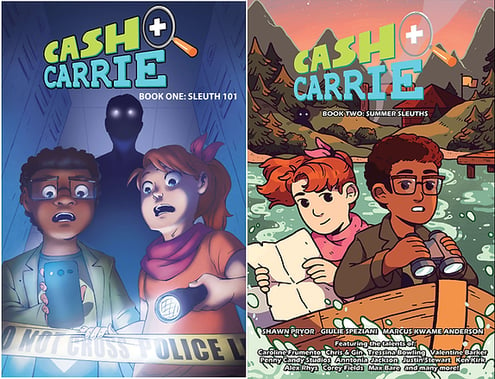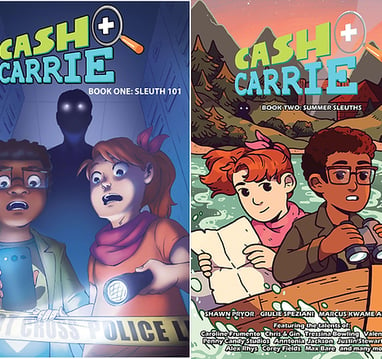 Created by Shawn Pryor and Giulie Speziani, and featuring the artwork of Marcus Kwame Anderson, two junior high detectives, Dallas Cash and Inez Carrie, are on the case! Cash's tech savviness, paired with Carrie's sensible approach, makes them the perfect mystery-solving duo.

Together, they investigate a missing mascot, make a few ghost friends and expose an undercover Voodoo cult. Baddies beware, these gumshoes won't easily scare!

There are currently two volumes of Cash & Carrie available wherever graphic novels are sold.
Aaron Kingston loves doing BMX stunts, until he wrecks his bike The repairs will be expensive, and he doesn't have enough money to cover the costs. The bike shop owner tells Aaron that he'll make the fixes for free if Aaron represents the shop at a local race. But as the gates open and the BMX racers take off, they're transported to a dimension of nightmares!

Does the bike shop owner have something to do with this terror, and will Aaron and his friends survive this deadly race? In this Scary Graphics tale, easy-to-read text and eerie, full-color art combine to deliver just-right scares for kids who crave chills and thrills.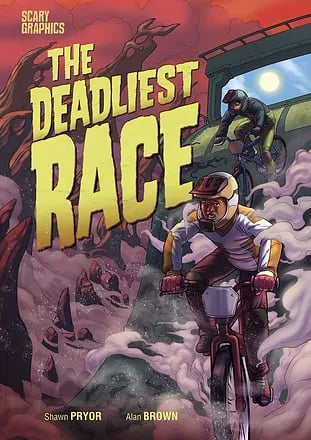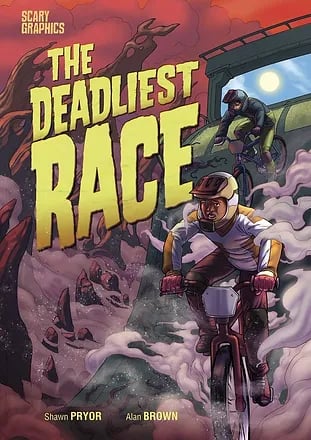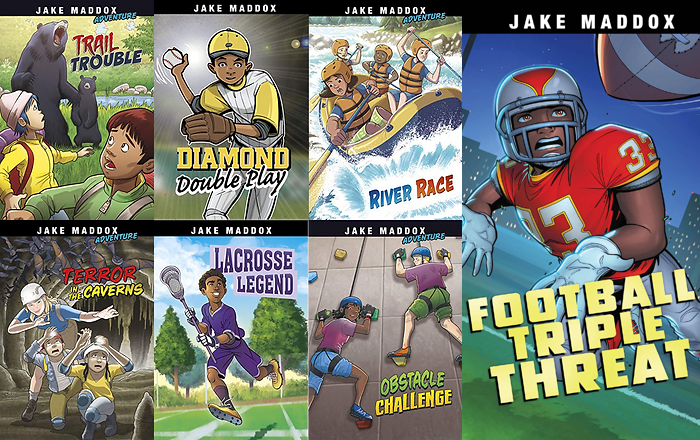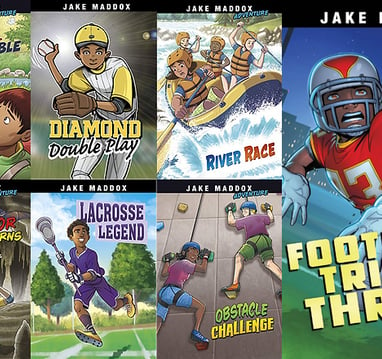 JAKE MADDOX NOVELLA SERIES
The best-selling sports and adventure fiction series (over 2 million copies sold), each Jake Maddox Sports or Adventure novella is filled with action, suspense, teamwork, drama, personal lessons, and so much more! Shawn Pryor has been fortunate to write a few books for the Jake Maddox series, all available for sale wherever books are sold.
This graphic novel, written by Shawn Pryor and illustrated by Silvio dB, tells the historical story of Nat Turner, an enslaved black man who believed he was chosen by God to battle against the evils of slavery. Driven by visions, Turner banded with six others, and on August 22, 1831, his rebellion began with attacks at plantations in Southampton, Virginia.

As he and his group moved from plantation to plantation, dozens of enslaved men joined them. Finally, the local militia put an end to their movement, arresting and hanging many of the men involved. Nat Turner's rebellion deepened the divide between Americans who wanted to abolish slavery and those who wanted to protect it, setting the groundwork for the American Civil War.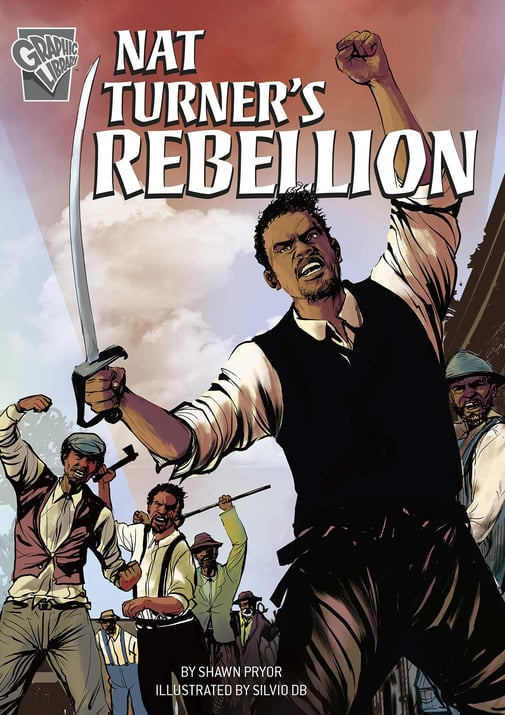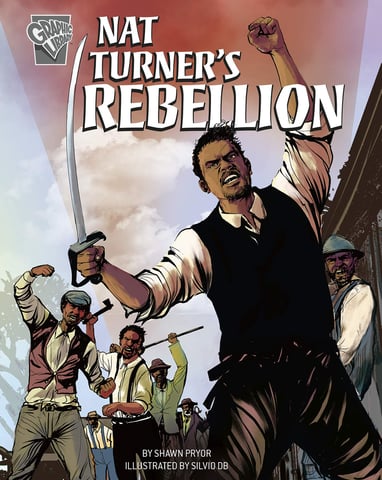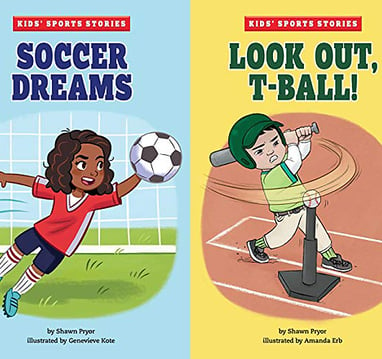 Kids' Sports Stories focus on personal strengths, teamwork, and friendship. Each storybook is filled with a fun and encouraging story for children.
Shawn has written the titles WCMX Daredevil, Sixth Man Surprise, and Batter Power-UP for the Jake Maddox JV line.
Each Jake Maddox JV novel is filled with lessons learned that can motivate kids to be better readers, athletes, and teammates.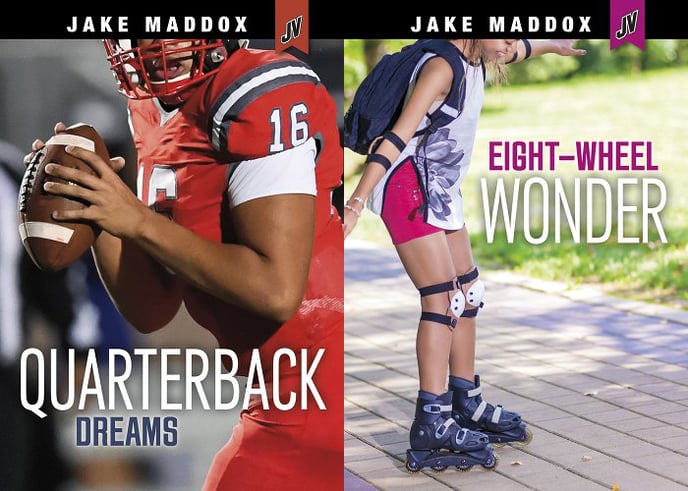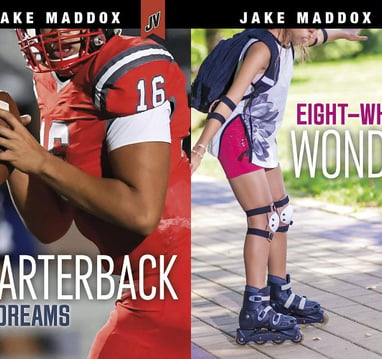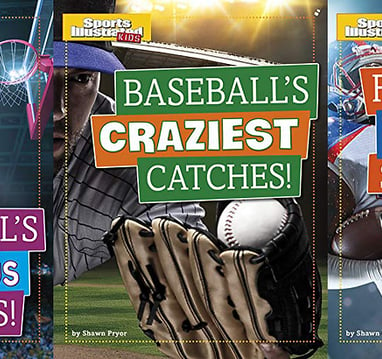 Experience the sickest sacks from football's biggest superstars, spectacular snatches from professional baseball's best players that will leave you spellbound, and the most ridonkulous dunks from pro basketball's biggest superstars in this series of Sports Illustrated Kids books!
This 2019 GLYPH-Nominated Graphic Novel, created by Shawn Pryor, B. Alex Thompson, and Jay Reed tells the story of professional quarterback Terrance Wright, who is about to play in the biggest game of his life, Supreme Bowl XXVII.

However, events leading up to the game could alter his fate. Will Terrance's health, finances, his scheming agent, a beloved rookie backup quarterback, and his personal relationship with the franchise operations manager take him to his breaking point before the game begins?

Sometimes the battle off the field can be as tough as the battle on it. Welcome to the world of F.O.R.C.E.
(Football Operations Rated Championship Elite), available wherever graphic novels are sold.
FORCE: VOL. 1 - THE WRIGHT TIME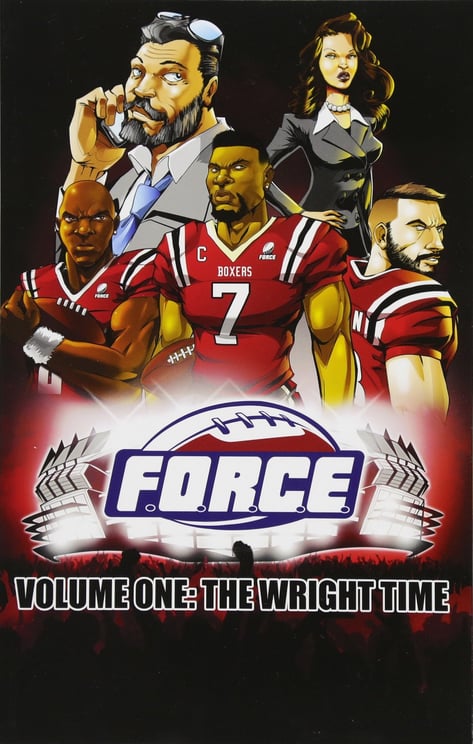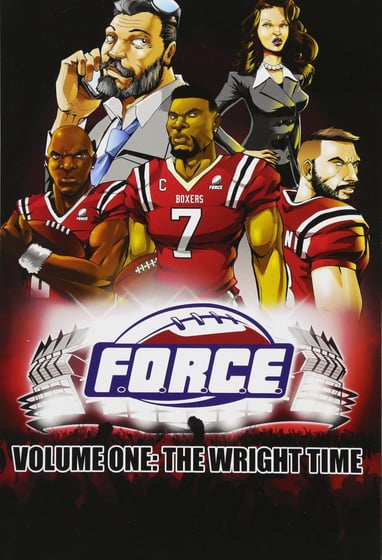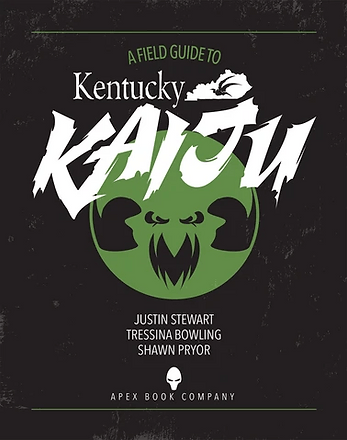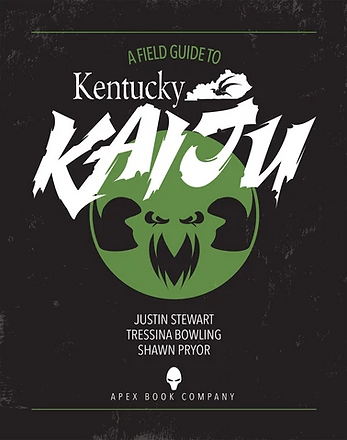 Kentucky Kaiju is the ultimate field guide to the kaiju of the bluegrass state. From 29 foot beavers roaming the forests of Black Gold, KY, to thunderous trees walking Thousandsticks, to a gigantic robot that fell from another galaxy to Future City, KY, this book has it all. Though photographic evidence of kaiju is rare, each one presented in this guide has been artistically rendered by Justin Stewart and Tressina Bowling, with descriptions of their creation, location, and proclivity to violence penned by Shawn Pryor.
​
Kentucky Kaiju lets you travel deep into the hills of Kentucky and uncover all of its monsters without ever leaving the safety of your home.
A gunslinger enters a shooting contest despite his wife's warnings. A criminal gang faces off against a town gone mad. A Native chief avenges his tribe. An old man reflects on his lost love. A soldier and a bounty hunter search for a missing girl. The past catches up to an outlaw who found religion. A lone wolf discovers the companionship he craves. The sole survivor of a massacre prepares for bloody revenge.
"Eight Gunshots: Stories of the Wild West" is a short story anthology magazine that brings back the feel of classic western pulps with a modern edge, with eight stories from the cream of today's short story and independent comics worlds, illustrated by the rising stars of the small-press comics industry. Saddle up for a trip back to the old West!
EIGHT GUNSHOTS: STORIES OF THE WILD WEST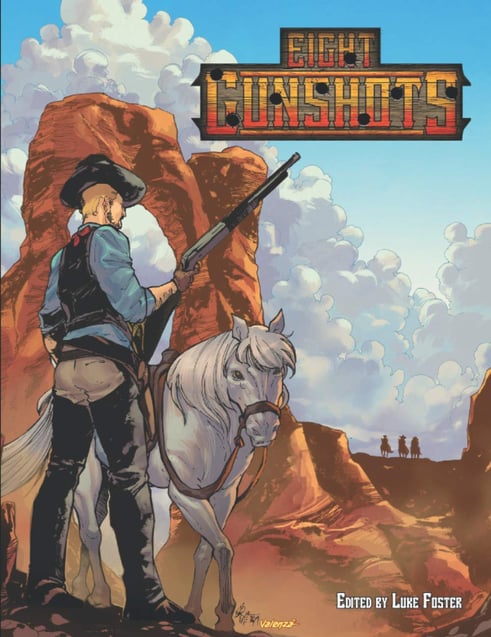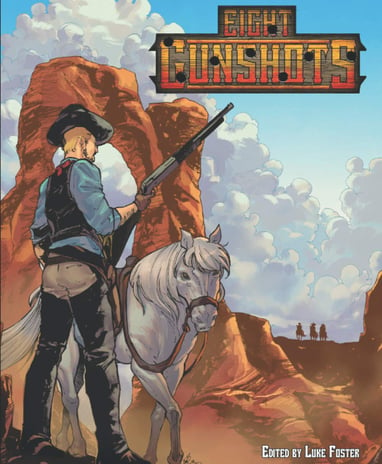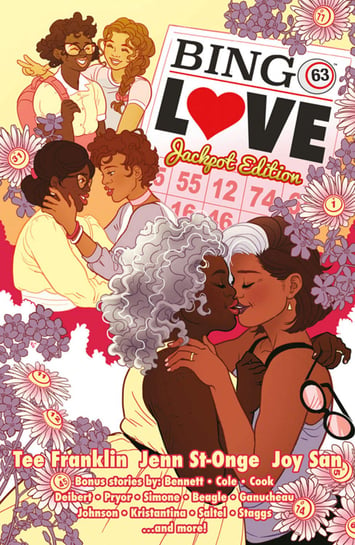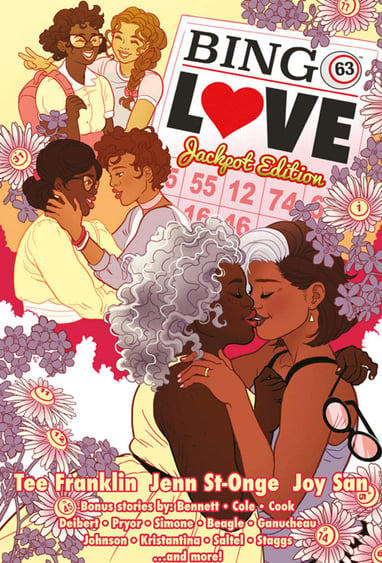 BINGO LOVE: JACKPOT EDITION
When Hazel Johnson and Mari McCray met at church bingo in 1963, it was love at first sight. Forced apart by their families and society, Hazel and Mari both married young men and had families. Decades later, now in their mid-'60s, Hazel and Mari reunite again at a church bingo hall. Realizing their love for each other is still alive, what these grandmothers do next takes absolute strength and courage.

This Jackpot Edition contains over SIXTY PAGES of bonus material, including the talents of MARGUERITE BENNETT and newcomer BEVERLY JOHNSON, SHAWN PRYOR and PAULINA GANUCHEAU, award-winning historical romance author ALYSSA COLE's comics writing debut with SHAE BEAGLE, GAIL SIMONE and MARGAUX SALTEL, and AMANDA DEIBERT and CAT STAGGS, with illustrations from MEGAN HUTCHINSON and ARIELA KRISTANTINA, with an afterword from GABBY RIVERA.
Jemele Reid is an up-and-coming star on the professional racers circuit. She has it all, a great family, lots of endorsements, and is on the brink of winning the biggest race of her career!
Then a tragic incident changes her life completely, taking everything and the one most important thing she loves most away from her.
With the odds against her, what will Jemele risk to get back what she once had? And will the risk be worth it? Enter a world of drama, mystery, and action in IGNITION.
Life's Too Short To Drive Slow.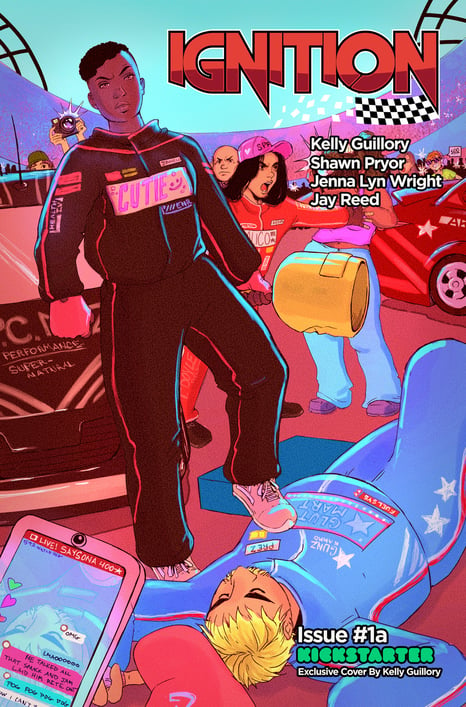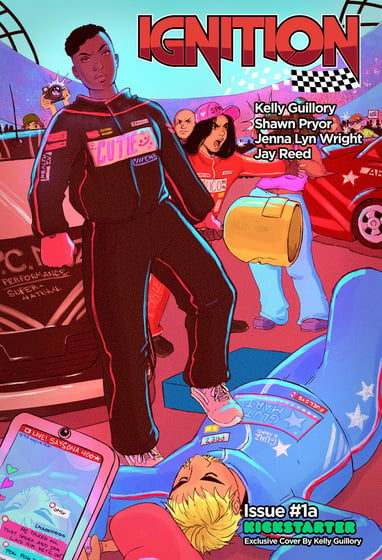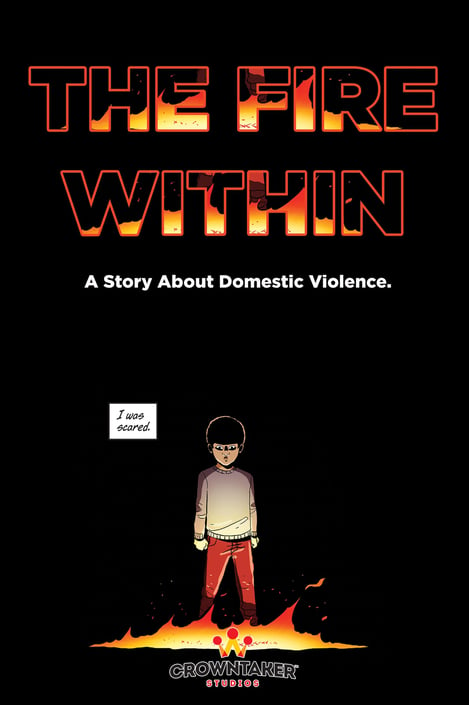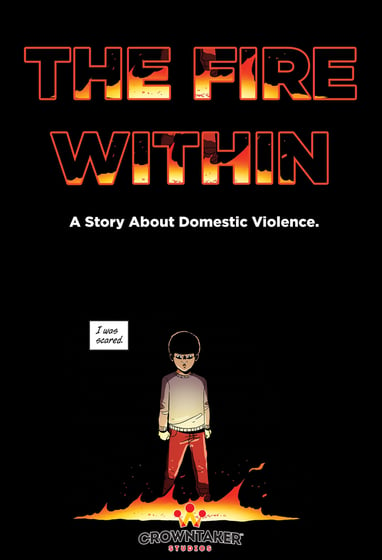 THE FIRE WITHIN: A STORY ABOUT DOMESTIC VIOLENCE.
The Fire Within is the story of a young child named Andre as he witnesses his recently remarried mother suffer at the hands of her husband. The toxicity and domestic violence aimed and given to Andre's Mother and Andre make him feel hopeless, as he desperately wants them both to escape this darkness.
The Fire Within is a storybook that shows how domestic violence can affect children and the risks and sacrifices they may take to attempt to free the ones they love and care for so much. There are children and youth in our world who are exposed to acts of domestic violence daily, and these acts can leave them damaged in so many ways. So I created this book alongside some talented creators to find a way to have this subject discussed more openly.
The Fire Within wasn't created to exploit Black pain, this book was created to make more people aware of the issue of domestic violence.
In this unofficial Power Rangers tribute comic, the evil monster maker known as Finster returns to Earth to design a plan to restore evil across the universe!
It's up to legendary Power Ranger Zack Taylor and a special group of Power Rangers across space and beyond to save the Earth and the universe before it's too late!
TOTAL ECLIPSE: A MMPR TRIBUTE COMIC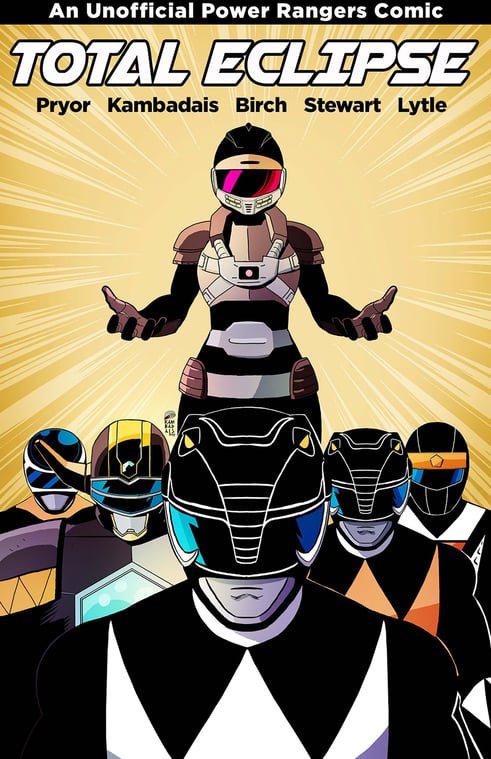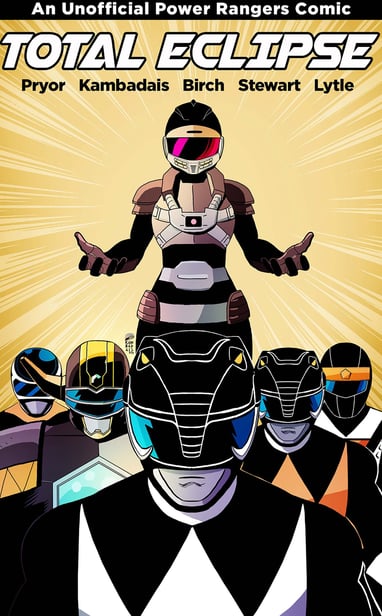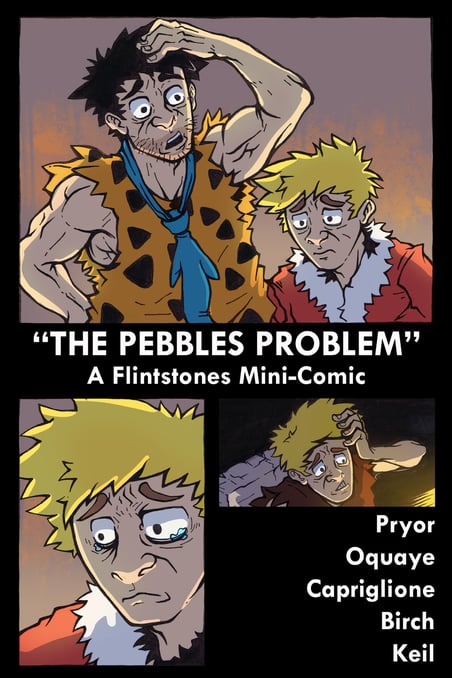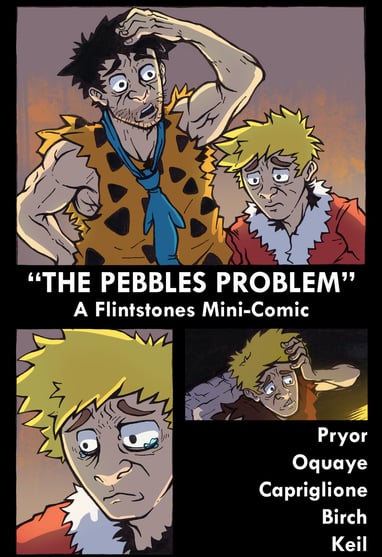 THE PEBBLES PROBLEM: A FLINTSTONES TRIBUTE COMIC.
Have you ever wondered why Barney Rubble always tried to steal Fred Flintstones' "Fruity Pebbles" cereal?
All will be revealed in "The Pebbles Problem," an unofficial Flintstones tribute comic.
A FREE 20 Page PDF of Printable Pages of your favorite mystery-solving duo, CASH & CARRIE, featuring the artwork of Marcus Kwame Anderson!
CASH & CARRIE DIGITAL COLORING BOOK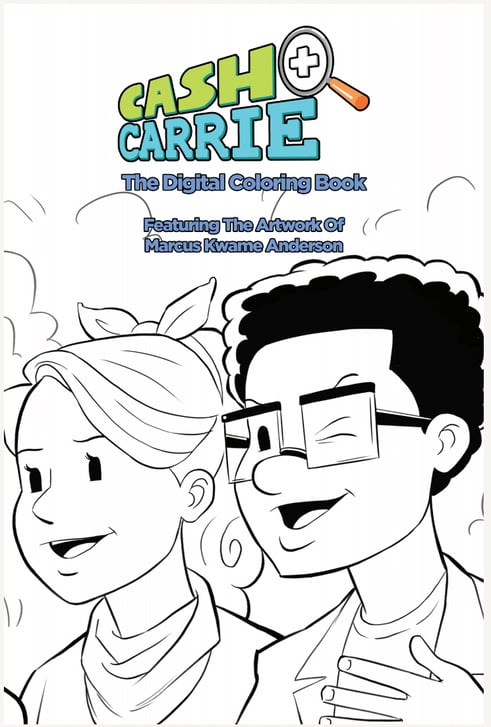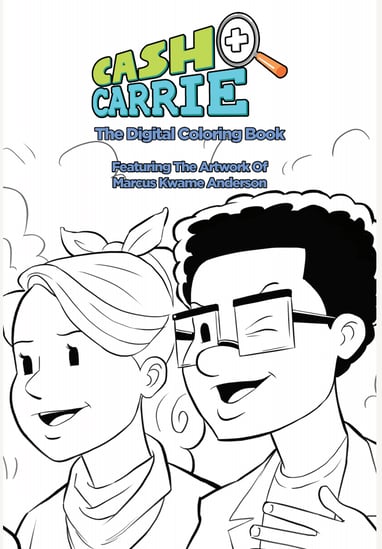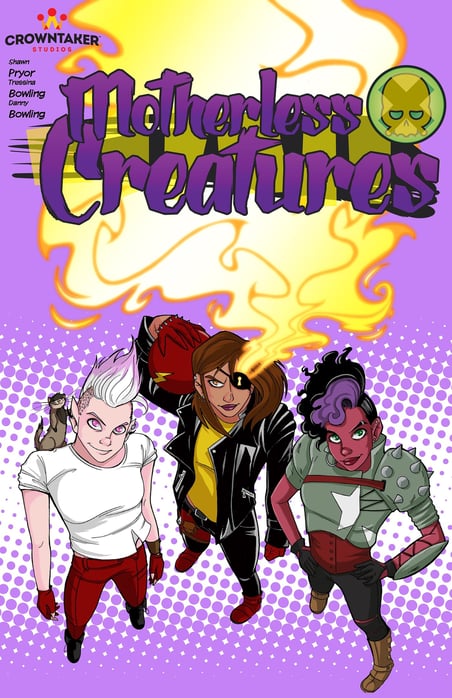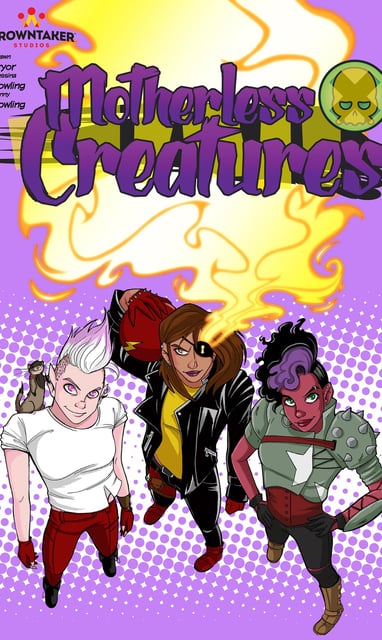 SiRiS Agents Sol and Jelani, trained in the supernatural arts and mystic bounty hunting, take rookie agent Khu on her first mission to bring in a maniacal menace. Action, comedy, mystic powers, and Water-Wolves come in the debut Motherless Creatures comic!