FIGHTING FOR FREEDOM ALONG THE UNDERGROUND RAILROAD
(YOU CHOOSE: SEEKING HISTORY)
YOU are fighting for freedom from enslavement for yourself and others during the mid-1800s. Will you escape to freedom? And will you help others escape as part of the Underground Railroad's network of freedom fighters? Step back in time to face the challenges and decisions that real people faced to escape slavery. Written by Shawn Pryor.

From Capstone Publishing.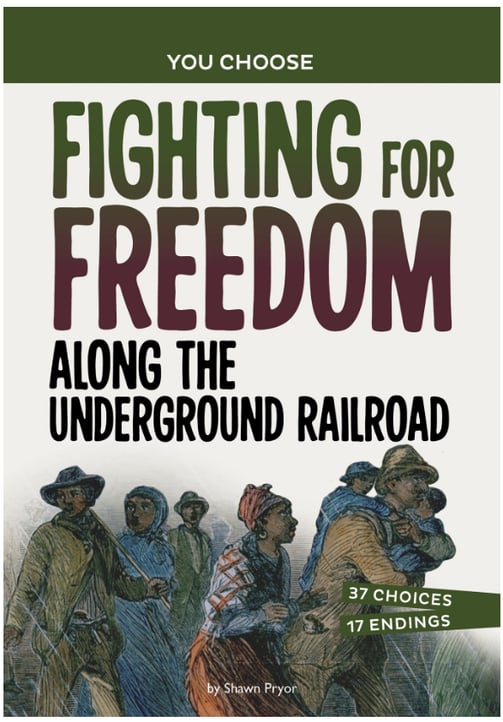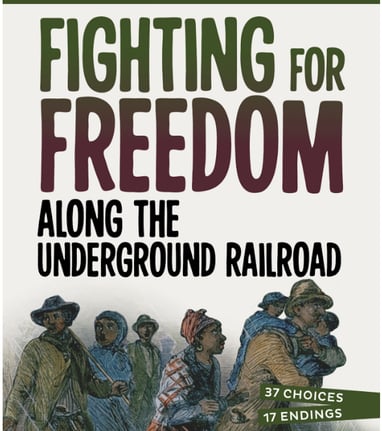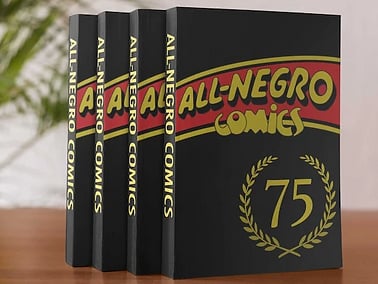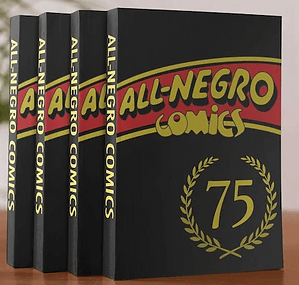 ALL-NEGRO COMICS 75TH ANNIVERSARY EDITION
The first anthology of Black characters created by Black cartoonists is remastered for today's readers and beyond!
The new edition will feature a digitally restored version of the 52-page All-Negro Comics #1 from 1947, as well as new supporting essays to provide context to the issue and all-new material!
Chris Robinson (Marvel's Voices, Black Panther, Moon Girl & Devil Dinosaur) has assembled an incredible team of current creators to help. Multi-award-winning illustrator Tony Washington (Blizzard, Wildstorm, Marvel) has digitally remastered the complete Golden Age comic, while new stories are contributed by Deron Bennett (DC, Boom!, Image, Jim Henson Company, Marvel Custom), David Brothers (Comics Alliance), Jasmine Hatcher (Kaleidoscope), Ryan Marlow (CreateHubs), Sharean Morishita (Love! Love! Fighting!), Shawn Pryor (Cash & Carrie), and Zipporah B. Smith (Milestone Initiative).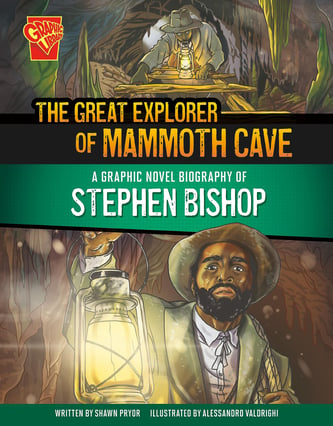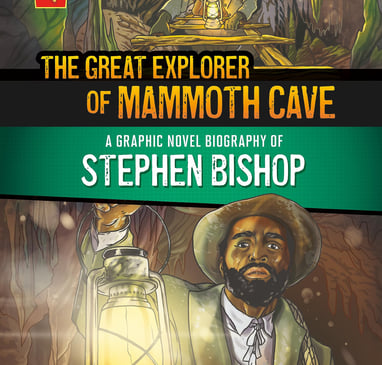 The Great Explorer of Mammoth Cave: A Graphic Novel Biography of Stephen Bishop
Mammoth Cave, a National Park in Brownsville, Kentucky, is the world's largest cavern, with more than 400 miles of cavern space. The first to explore the cave was an enslaved Black man, Stephen Bishop. With bravery and a curious mind, Bishop became a popular tour guide and mapped out the extensive caverns, all while remaining enslaved. Learn about this respected explorer's work in this inspiring graphic novel.
Written By Shawn Pryor. Illustrated by Alessandro Valdrighi.